So... have you been annoyed about the free U2 album in your iTunes?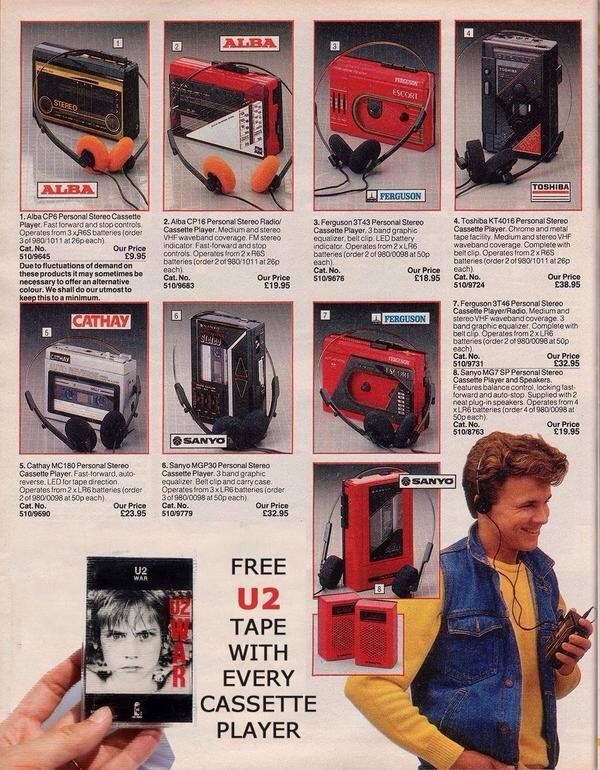 I am not using iTunes anymore, since the arrival in Italy of Spotify.

BUT, anyway, I wouldn't be annoyed - in the worst scenario, i would have deleted it.

What is interesting is that U2 gave away for free the digital edition of their last album. This has a meaning, in my opinion. I think it opens some thoughts about free music, free digital music, in particular.

How do you guys feel about it? I Always gave a lot of digital music away for free - and this helped me quite a lot in spreading it years ago. But, again, this is my with my music which I directly paid to produce. U2 have a much more complex machine behind, made of managers, promoters, booking agents, desginers, producers which, of course, rely on the money the new album will make. So, giving it away for free its quite surprising, or not?
The point is that even the Majors labels got the point: digital downloads are not selling anymore. Much better investing in Deluxe formats of CDs or, even better, vinyl editions of the album.

What are your thoughts?
So my thoughts on this is that U2 (or the label) is not actually deriving the majority of their income from album sales. They know that physical sales are on the decline and digital is not really cutting it. The most of the income is from touring and live shows (for this particular band), and so the only way to keep attracting a larger audience, sell out the stadiums, and combat piracy is to give away the album in hopes that it's actually good...

I also don't think that it was completely "free" -- Apple has definitely subsidized a portion of it, as part of their promotion and the particulars of this particular "deal" with the band. So U2 (and their label) got paid, and will continue to get paid. Regardless how much I dislike this particular move, it's actually genius.

Some independent labels may disagree, but I've been always a big proponent of a similar move, flipping the idea of the product that label sells. The product should not be the music, it should be the artist. The album becomes a "portfolio" of the artist's work, and therefore it should be in the label's interest to share that portfolio as far and wide as possible. The album is a tool to market the artist. From a business perspective you can even write it off as such.

Anyway, that's just scratching the surface of my thoughts on the whole "music business model" -- something I've been struggling with for the last decade, and still (as you can see) have strong feelings about...
This reminds me a lot of a Billy Corgan interview I saw a while ago. He shared the exact same thoughts as HC.

I understand a label has to adjust, but personally I can't say I'm comfortable with the idea of getting an album for free. Music I enjoy deserves to be supported. As long as piracy is in the way, I guess there's no win-win solutions.

I am curious HC, do you think less popular artists such as Bvdub or Kiasmos could benifit from such a model?
---
Permissions in this forum:
You
cannot
reply to topics in this forum